Abhayangam Ayurvedic oil massage is considered a Rasayana (rejuvination) in Ayurveda and should be done every day. 
Some benefits of this massage include relaxation, rejuvenation, nourishment of the tissues, improved blood circulation, anti-aging and many more. 
In this course you will learn:
• The basics of Ayurveda
• What is Abhayangam massage
• Various massage techniques for each body part 
• The indications and contraindications of Abhayangam massage
• Therapeutic usage of Ayurvedic oils
• How to adapt this massage for the elder population and pregnant women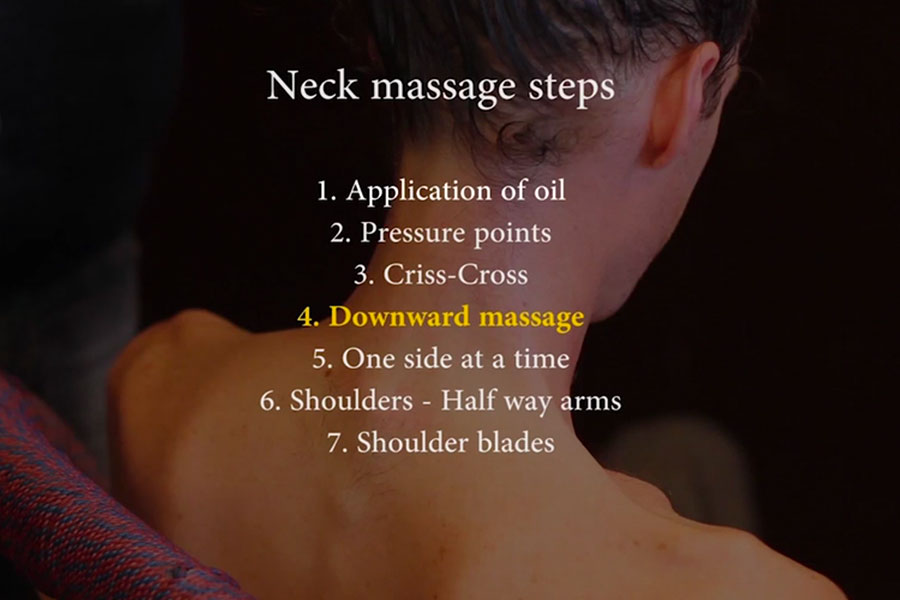 This is a very useful skill for personal use, to offer to others and as an add on skill for existing therapists. A one hour Abhayangam Ayurvedic massage in the USA or in Europe can cost from $60–120. For the cost of one massage you can learn this priceless technique.