About Ayuskama Ayurveda Clinic and Institute
The Ayuskama Ayurvedic Clinic and Institute is recognised as a leading Ayurvedic school and Panchakarma centre in North India. We conduct courses in Ayurvedic medicine including Ayurvedic philosophy, physiology, psychology, routine, the cycle of pathology, basics of diagnosis, massage treatments, herbology, panchakarma and various detox methods.
According to Ayurveda health is unification of body, mind and soul. Our courses are helpful for general population to learn the Ayurvedic way of life which gives them a holistic understanding of how to live life with complete awareness and clarity. If you wish you can also start an Ayurvedic practice to share this knowledge in your community. Many of our students are successfully practicing in various parts of the world.
If you are an existing health practitioner, massage therapist or yoga teacher, our courses can add another dimension to your practice. According to Dr Sharma, Ayurveda is an umbrella science which can help you to integrate all your different knowledge and skills in a way that is most beneficial for your client's health.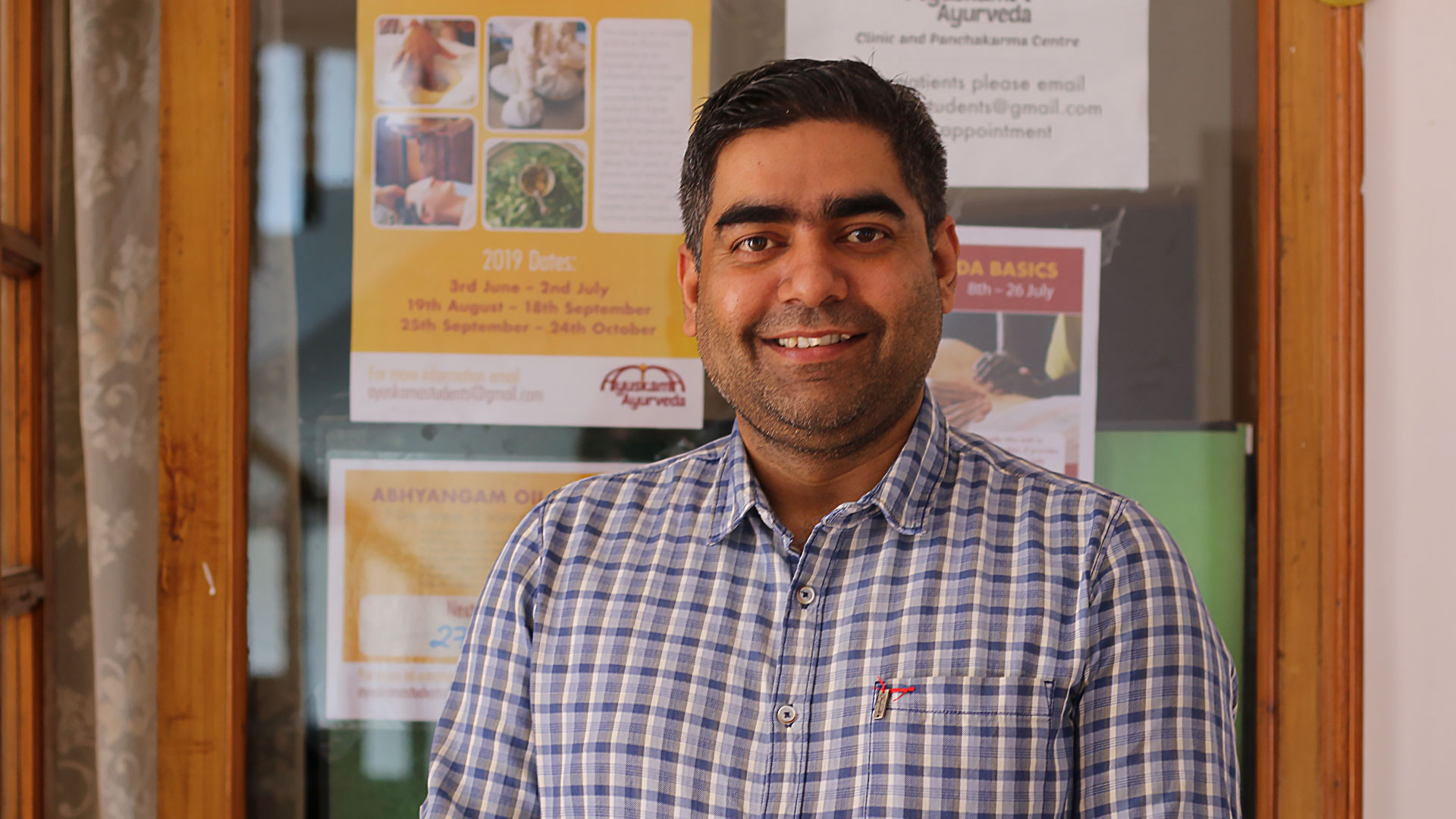 Dr Arun Sharma is an experienced Ayurvedic physician, teacher and author. He is the founder of Ayuskama Ayurveda Clinic and Institute and spearheads all its medical, training and pharmaceutical activities. He belongs to a family lineage of Ayurvedic and Sanskrit scholars, and his study of Ayurveda and Sanskrit language started at a very young age. He completed his B.A.M.S from Shree Laxmi Narayan Ayurveda College, Amritsar and subsequently gained additional practical knowledge from his grandfather's Ayurvedic practice and several other Vaidyas (Ayurvedic physicians). He is also trained in western medicine which allows him to integrate the ancient Ayurvedic knowledge with the modern advancements.
Anjana Kankanala shares her experience of studying with us
Welcome to the Ayuskama Ayurveda mailing list! Check your inbox to confirm your subscription